Amusement park owners need cost-effective solutions to overcome common industry challenges. One of those challenges includes finding a way to forecast crowd density and manage traffic flow within the parks. Doing so can provide a way to reduce the wait times that cause gridlock.
It's also essential to provide guests with park navigation tools, as well as real-time updates and information prior to and during park visits.
Through the use of digital wayfinding solutions and related location-based technologies, software companies can help amusement park owners manage traffic flow more efficiently and enrich the experience of guests. These technologies include several features that park proprietors will find valuable.
Simplify Operations with Location-Based Technologies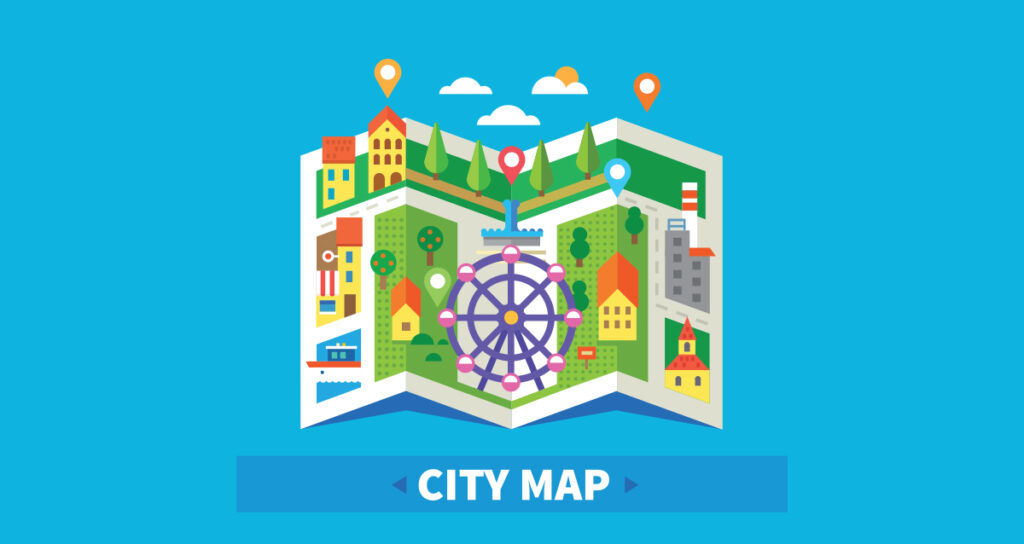 Wayfinding refers to how people navigate an area to find their way from one place to another, typically by finding or following a specific route or path. Before the digital age, the tools most commonly used for this purpose included area maps, floor plans, building directories, and street signs. The purpose of wayfinding is to assist people in becoming more familiar with their surrounding area.
Digital wayfinding takes wayfinding to the next level – the digitized level. Digital wayfinding allows navigation to be facilitated electronically through numerous applications, such as digital signage, interactive maps and routing configurations, mobile apps, and more.

Digitization is a growing trend that is being widely used to solve problems faced by amusement park businesses. More specifically, advances in digital wayfinding and other related location-based technologies can be used to expand traffic flow capabilities, heighten the guest experience, and provide valuable tools for operational oversight. These technologies include digital signage, interactive maps, geofencing, and beaconing, all of which can be used together to enhance amusement park management software.
It's vital for software proprietors to augment their amusement park management software to include robust and reliable digital wayfinding functionality. This functionality would allow park owners and operators to leverage new technologies.
Simplify Navigation with Time-Saving Digital Tools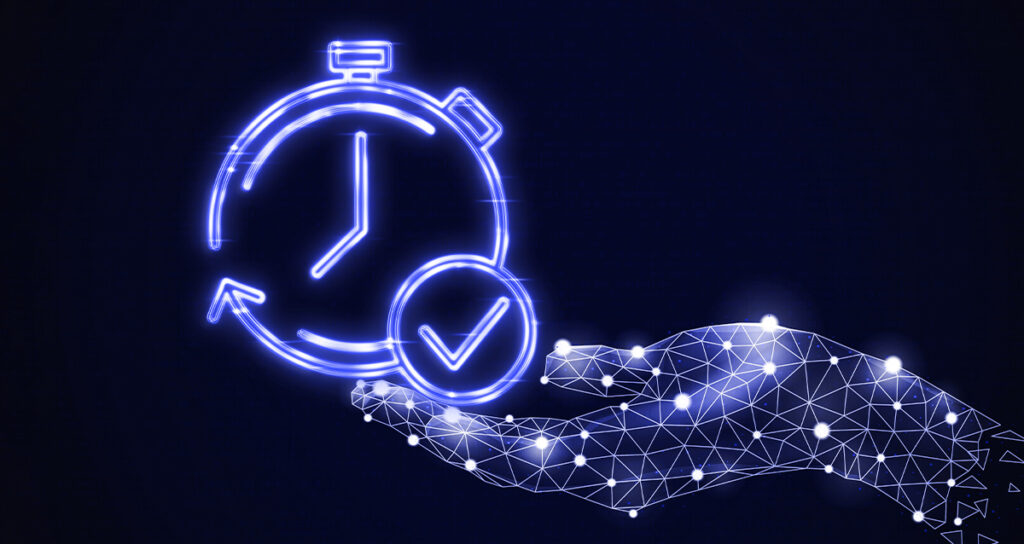 In order to keep traffic flowing in amusement parks, it's important to simplify amusement park navigation. One way to do this is to develop a mobile app that uses mapping APIs and the native location-based hardware of mobile devices. Digital wayfinding solutions can be brought to life through integration with mapping software. The result would be a tailored mapping system. Another option includes hiring a skilled software development company that has certified ESRI GIS specialists to construct a more customized mapping solution from scratch. This option can produce 2D and 3D thematic maps that include overlays, legends, symbols, icons, imagery visualization, and more.
When used effectively, digital wayfinding technology can enable amusement park owners to offer guests a time-saving, digital tool for navigating around a park or facility. This digital tool can be made conveniently accessible via a location-based app.
The app can use proximity-based systems such as Bluetooth low energy (BLE) beaconing or geofencing to help identify the geographic area and its boundaries. Or, the app may incorporate geomagnetic positioning and smartphone sensors such as a magnetometer (compass) and a barometer (which provides vertical location). These sensors collect the necessary location data needed to create an accurate mapping tool.
Create Interactive Experiences with Digital Signage
A software company can use digital signage software solutions to create visually captivating and user-friendly interactions. The company's current digital signage software can also be customized to add valuable features that fit the specific needs of park proprietor clients.  
Digital signage software can be programmed to provide real-time updates and information about the events taking place in an amusement park, average wait times for rides, as well as special offers and deals. This information can be used to manage the flow of traffic and reduce gridlock.
Digital signage maps can be integrated with traffic flow modules and used to assist park owners in optimizing operations with restricted access settings and crowd density forecasting. Centralized visitor and employee databases can be developed to provide real-time tracking with intelligence dashboards and analytics. These databases can be utilized to drive sales by tracking occupancy and providing key metrics.
The latest digital signage software can be incorporated as an integral component of a complete wayfinding system using a variety of connected devices and Bluetooth technology.
Use Interactive Maps
Interactive digital maps are another type of digital tool that can be used as a part of a total digital wayfinding solution. Interactive maps support user engagement and provide video demonstrations of how to get from one location to another.
An experienced software development company can combine digital elements with real-world elements to seamlessly blend both realities.
Gather Intelligence Through Geofencing
Geofencing technology is a location-based service that is supplemented by beaconing, the technology behind on-site proximity marketing. Geofencing technology uses Bluetooth technology to send information to a device when a customer is within a short distance of the beacon. 
Geofencing technology utilizes digital marketing apps with location-based capabilities that allow for location-specific push notifications. This technology enables park owners to strategically market to guests within a specific external boundary or fence. This fence is a set geographical perimeter that is established around the radius of the park's facility. As the guest crosses this virtual barrier, marketing content is delivered to the guest via MMS, push notifications, SMS, or email.
The purpose of geofencing is to create a demand and lure guests into the park facility or a particular area within it based on their present, real-time location. User location data gets recorded when guests enter the barrier. This data can be stored for future marketing efforts.
Developing a location-based software application such as this requires identifying the user's location. The application must be programmed to determine a person's GPS location through geo-coordinates.
Integrating a location-based API into existing amusement park software would enable park owners to select the targeted invisible boundaries. Those boundaries can be set through the use of a simple and navigable user interface connected to the Google Maps API.
This technology can be programmed to run in the background. That's important because location- based services must be active even while the related software application isn't open.
Location-based services are primarily used for customer relationship management. But, when geofencing is implemented, amusement park owners can obtain valuable insight into guest behavior. This insight is essential when devising marketing strategies to attract more visitors and improve the performance of attractions. Both geofencing and beaconing technology can be used to increase revenue and enhance attendance.
Provide Targeted Messages with Beaconing
Beaconing is a location-based service technology that uses Bluetooth hardware technology to send information to an electronic device when a guest is in close proximity.
Skilled location-based software development companies can implement a management dashboard to configure beaconing functions and customize messaging. This dashboard would serve as a user-friendly part of a beaconing system.
Pairing location tools with feedback modules makes it possible to send well-timed and important information to guests.
Improve Operational Efficiency
Digitization can be used as part of an effective solution to common challenges faced by amusement park owners. Digitization can be used to mobilize numerous applications that dramatically streamline operations, drive revenue, and help guests conveniently navigate their way around the park.
Various digital wayfinding technologies such as digital signage, interactive maps, geofencing, and beaconing can be used with other apps, devices, and business systems to digitize the guest experience. These technologies fully automate a variety of tasks while addressing common challenges.
Software proprietors can leverage various digital wayfinding technologies for amusement park software by partnering with an experienced software development company.
Author Bio: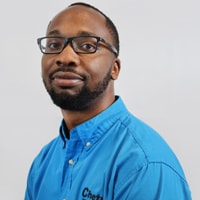 Tyler Boykin
Vice President of Sales Tyler Boykin The Vice President of Sales at Chetu, Inc., a global, custom software development company, where he oversees the Hospitality & Travel, Transportation, Events & Meetings, and IT Service Management accounts, as well as a myriad of partner tools. A graduate of the University of West Georgia, Tyler joined Chetu in 2013 where has risen through the ranks of the sales department and helped the company grow into an award-winning organization.
Total Views: 1127 ,