Movies are a great way to enjoy and fulfill your guilty pleasures. We feel satisfied by seeing some of human nature, action, dark fantasies, mind games, and movies.
Some of the best movie content gives your emotion prime time and make you feel erase the movie from your mind and rewatch the whole movie.
Well, if you are one of the movie and web series enthusiasts, you probably always want to find new content to watch to satisfy your emotions.
You came here in search of a tearjerker, yet what constitutes such a film depends on the individual. Do you find yourself becoming emotional during a tween romance? Maybe you're more likely to be moved by an inspiring historical film or a gut-wrenching drama.
Some people can only handle tragic stories if they're heavily dosed with humor. In any case, Netflix has a selection that is sure to make you feel all the emotions and bring tears to your eyes.
Here in this article, let's learn about the top 5 movies on Netflix that will make you cry and top of your emotion.
5 Movies on Netflix that will make you Cry:
1. Paddleton:
Paddleton is one of the best films ever made, despite its subject matter (cancer). One reason is that it avoids the melodrama sometimes associated with films about the subject matter. And it's not just because Paddleton is all about having fun with your pals and not letting the thought of good times ending ruin your day.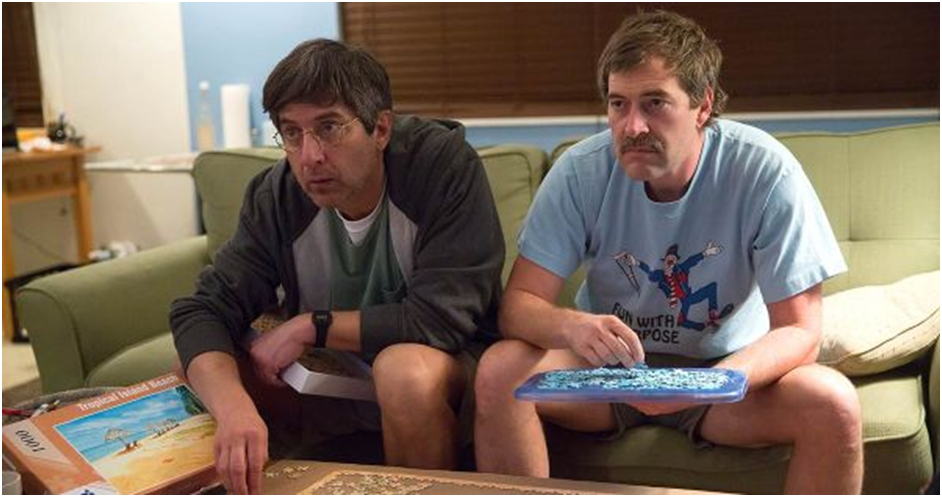 Best friends and each other's only people in life, Michael (Mark Duplass) and Andy (Ray Romano, in a superb dramatic performance), are inseparable. Because of this, Andy is having a particularly tough time processing the news that Michael has chosen assisted suicide after being diagnosed with terminal cancer.
Paddleton, however, follows in the footsteps of Alex Lehmann and Mark Duplass's previous film collaboration, Blue Jay, in that it takes a very naturalistic approach to such dramatic material by focusing on the everyday moments of the men's lovely platonic connection.
Michael's last days are spent with his brother as they watch kung fu films, play a sport they created, and go on a road trip. Paddleton is one of the few recent movies that had me sob openly, and it deserved my tears thanks to its honest writing and moving acting.
2. A Monster Calls:
There aren't many films that capture a child's perspective while dealing with heavy emotions like sadness, solitude, and anger as effectively as A Monster Calls does. Conor (Lewis MacDougall), a 12-year-old introvert whose mother (Felicity Jones) is undergoing chemo for a terminal illness, is the protagonist of J.A.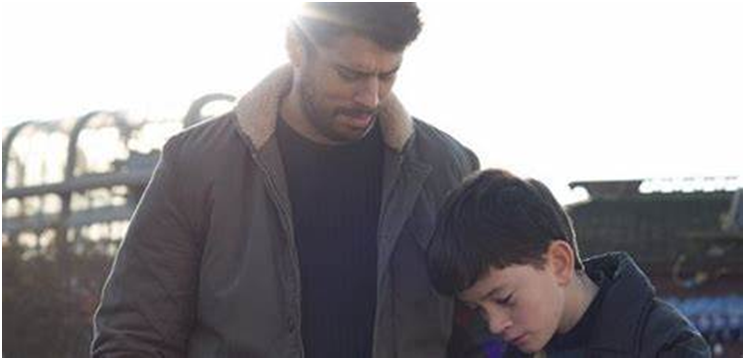 Bayona's fantasy film. But one day, a giant tree monster (Liam Neeson's voice) appears to Conor and offers to tell him three stories, each designed to teach the kid a valuable lesson. A Monster Calls is a powerful and sophisticated movie about mourning that manages to combine breathtaking, macabre animation with true emotional drama, and it will undoubtedly provoke full-on sobbing.
3. Titanic:
When Titanic reaches its two-hour and eighteen-minute mark, it's practically impossible not to cry. Shortly after chaos erupts, Jack watches Rose slowly lower down into the lifeboat, their eyes locked, seemingly saying goodbye forever, while James Horner's melancholy "Unable to Stay, Unwilling to Leave" plays in the background.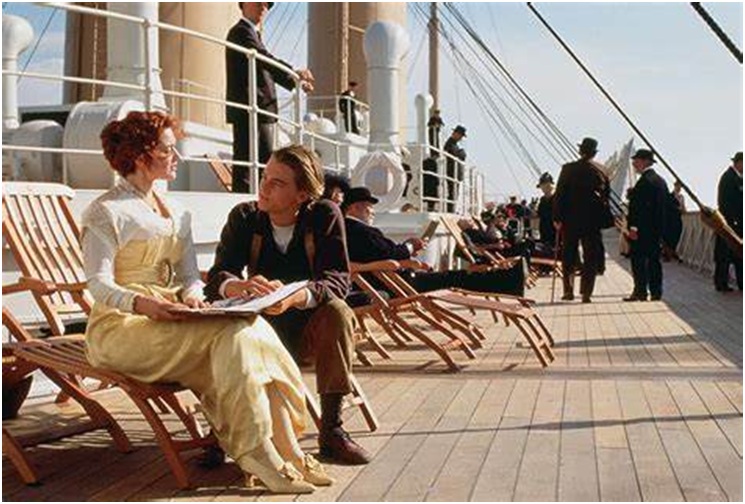 Whether this is your first or hundredth watch, you're about to experience a nonstop stream of tears. Knowing that James Cameron's emotional epic will still devastate you after 25 years, When you want to be a cliched romantic and feel anything, you can rewatch Titanic, and when you need a big, long cry.
4. Pieces of a Woman:
Pieces of a Woman is the kind of movie that will leave you feeling completely overwhelmed with emotion. The Netflix film by husband-and-wife team KornélMundruczó and Kata Wéber is based on Wéber's own experience of miscarrying a baby.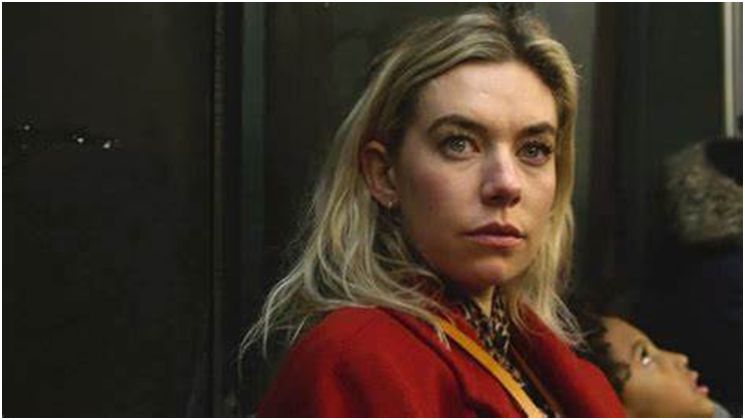 The film's much-discussed 22-minute single take, which follows Vanessa Kirby's Martha and her midwife (Molly Parker) through a tense at-home birth that ends in a miscarriage, is Mundruczó's attempt to totally immerse viewers in exactly how painful such an experience would be for a couple.
It's an amazing technical achievement that makes me cry every time. But it's in Kirby's portrayal of Martha, a lady whose grief in the months after her loss swings from silent suffering to violent outbursts, that Pieces of a Woman really lands its emotional blows.
5. Won't you be My Neighbour:
You won't be able to watch Morgan Neville's documentary on Mister Rogers without shedding a tear. If you didn't grow up in Mister Rogers' Neighborhood, this touching ode to the children's program host will make you wish Fred Rogers were still here to reassure you that the world is full of decent, kind people.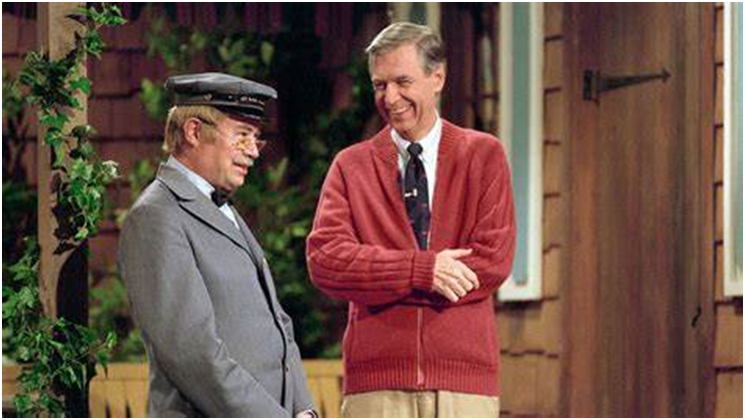 Come Live Next Door to Me, Won't You? describes the life of the man who wore the cardigan sweater and discussed the controversial issues he raised and the ground-breaking claims he made in his television shows.
Both the documentary and Mr. Rogers are living proof of the transformative potential of empathy and radical kindness, qualities that are sorely lacking in the real world but which are celebrated in the film.
Bonus:
6. The Pursuit of Happiness:
The Pursuit of Happyness is a perfect example of the type of "based on a true event" film that does well at the box office: a story of triumph over adversity and the systems that work against us. Will Smith gives a stellar performance as salesperson Chris Gardner, who keeps having one setback after another in his quest to get an internship.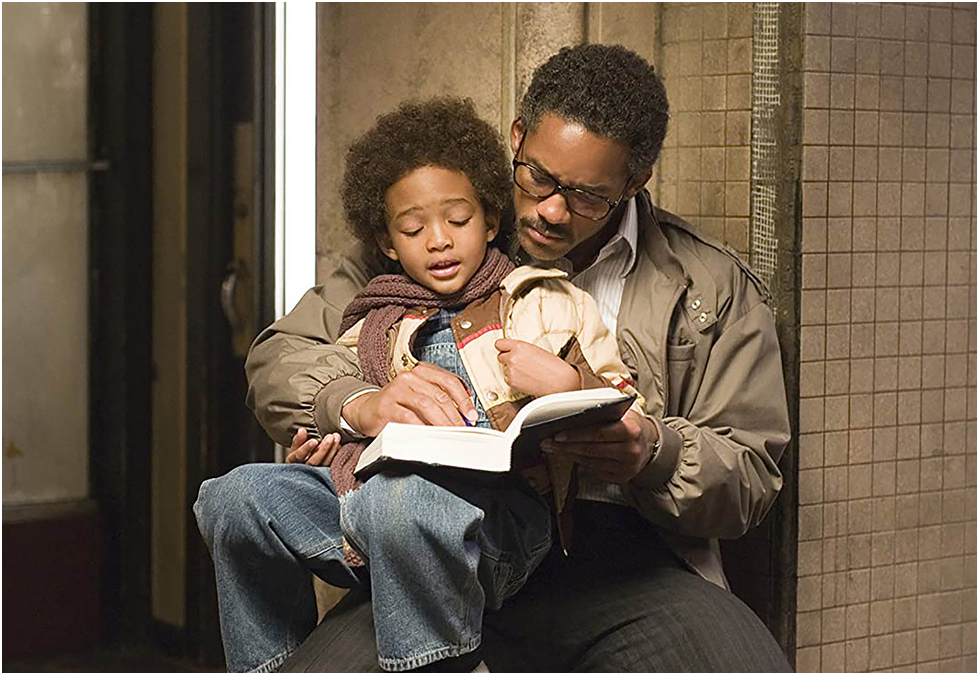 Jaden Smith plays his little son, who he and his father lose their San Francisco house to eviction. The Pursuit of Happiness, thanks in large part to Smith's performance and the poignant father-son rapport, achieves some genuinely emotional moments despite its syrupy and melodramatic overtones and its promotion of a bootstraps American Dream story.
The Pursuit of Happiness is guaranteed to make you wipe your cheeks, from the touching opening scene to the unforgettable scene of Chris and his baby sleeping in a BART station washroom.
Total Views: 895 ,