Calling out all the seafoodies!! If you drool over watching close-up videos of grilled fish or scrumptious-looking shrimp covered in red sauces with veggies over it, then this article is made for you. We curated some of the most popular seafood dishes to fulfill your craving for seafood.
We present to you, a list of different types of seafood dishes that will blow your mind and are easy to cook if you are a beginner or intermediate-level cook. Keep reading further.
1. Spaghetti Tuna With Capers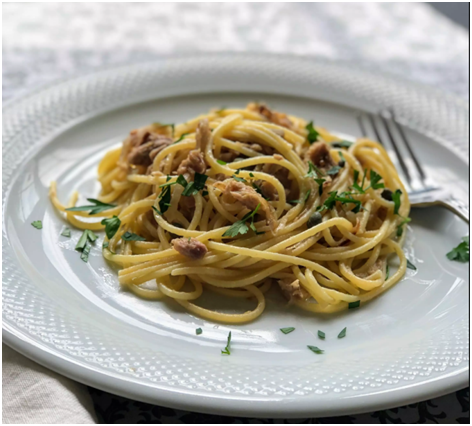 This one is more like a fancy seafood dish that is served with a choice of drink to sip alongside. Spaghetti Tuna with capers is meant to tickle your taste buds with its spicy punch and creamy pasta texture.
Step 1
Cook onion in olive oil till they caramelize. Further add tuna, red pepper flakes, and capers to heat them properly.
Step 2
Cook spaghetti in salted water for 10 minutes and stir to avoid sticking. Drain once cooked and leave a half cup of pasta water.
Step 3
Now add the pasta into the cooked gravy prepared in step 1 and add pasta water to it. Cook it for 1 or 2 minutes and sprinkle chopped parsley before serving.
2. Coconut Shrimp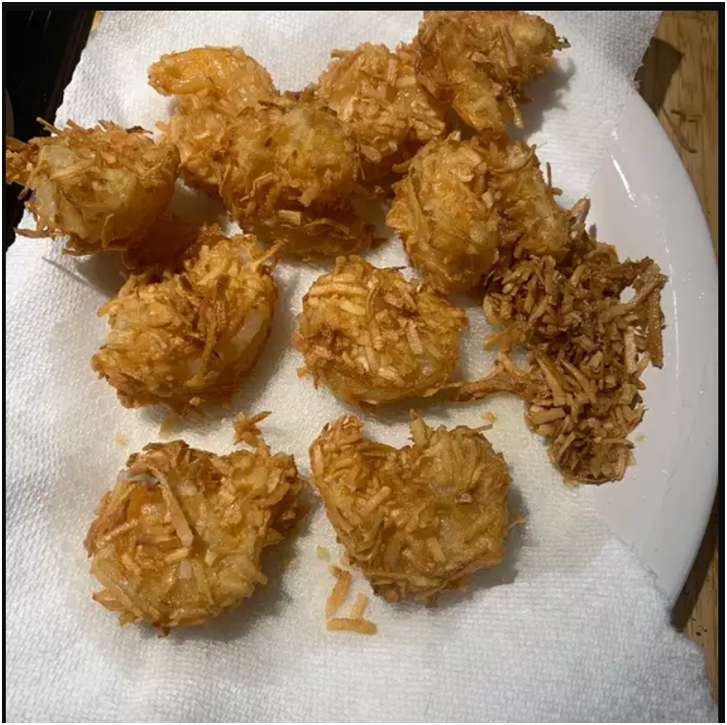 Among different types of seafood, shrimps are widely accepted all over the world and are one of the most popular seafood dishes in America as well. Coconut shrimp is one such classic seafood dish served at nearly every seafood restaurant in the states. Keep reading to make this tropical, yummilicious seafood dish.
Step 1
Mix egg, beer, half cup flour, and baking powder to make a batter. Take two separate bowls. Put coconut in one and ¼ flour in the other.
Step 2
Pick a shrimp and dip it into the flour first, then dip it into the egg batter while dripping off the excess. Then roll it in coconut flakes.
Step 3
Place the shrimp on a baking sheet and refrigerate it for 30 minutes. Then heat oil in a deep fryer and fry the shrimp in batches.
Step 4
Cook it on each side for two or three minutes till they turn golden brown. Drain the shrimps using a paper towel and serve warm with your choice of dipping sauce.
3. Seafood Platter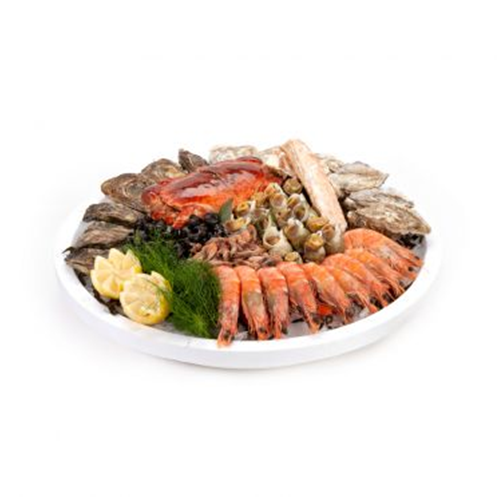 If you wish to throw a party, then seafood platters work well for most of us. They are super flexible in many ways such as serving multiple people, putting their preferred seafood options on the platter, and more. Not to forget, you can play with sauces and get as creative as possible. Seafood platters make the best option if you are planning to treat your friends on a weekend. Read further for the recipe.
Sauces:
Mustard sauce –
Mix 1 ¼ cups of any mayonnaise, 1 tablespoon of whole-grain mustard, 3 tablespoons of dijon mustard, and sprinkle ¼ teaspoon of kosher salt in it. This mustard sauce recipe works well in the case of party seafood platters. Even other seafood dishes taste well with this mustard sauce recipe.
Mignonette Sauce –
Boil two minced shallots, a tablespoon of sugar, and ¾ cup of white wine or champagne vinegar in a small saucepan and cook it uncovered for a minute. Let            it cool and then add a teaspoon of freshly ground black pepper. Sprinkle a mix of chopped green herbs like dill, parsley, and chives to add a pinch of flavor to your fresh seafood platter.
Seafood Platter Recipe:
Step 1
Place ice on a large serving platter and put a bigger piece of any seafood on it. Ideally start with lobsters first followed by bugs, crabs, and oysters.
Step 2
Add bowls of sauces prepared. They can also be full of caviar.
Step 3
Simply fill the remaining gaps with herbs of your choice such as dill sprigs and add lemon wedges in between the gaps. Don't forget to add a bottle of sparkling white champagne on the side that goes well with the lobsters.
4. Seafood Chowder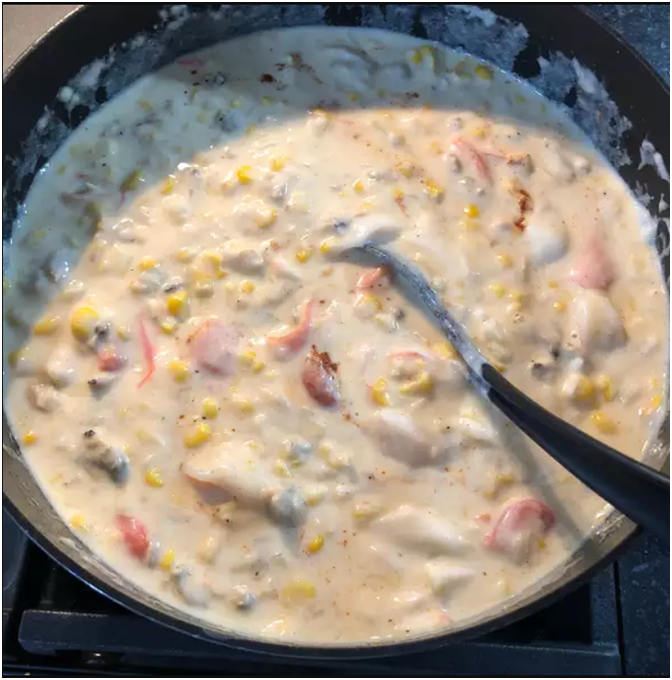 Among the list of seafood dishes, this one has to be one of the best! Not because it has all types of seafood in it but because it tastes so well. Seafood chowder is like a party in your mouth because of the oozing sauces from each of the seafood present in it. Keep reading to add this one to your signature seafood dishes.
Step 1
Saute minced onions in butter and olive oil until they turn translucent. Add flour to it along with clam juice (preferably drained from clams) and whisk it all together.
Step 2
Put Parmigiano-Reggiano cheese into the mixture until it melts and stir in veggies like cream-style corn, corn kernels, potatoes, and cherry tomatoes.
Step 3
Add in half a cup of water if the soup thickens while stirring and bring it to simmer until all the veggies are cooked. Don't forget to add a pinch of salt and pepper to it.
Step 4
Add haddock, shrimp, and drained clams into the soup until they are completely cooked. Ideally, 5 minutes would do. Then, stir lobster along with its juice until heated.
5. Balsamic-glazed Sea Scallops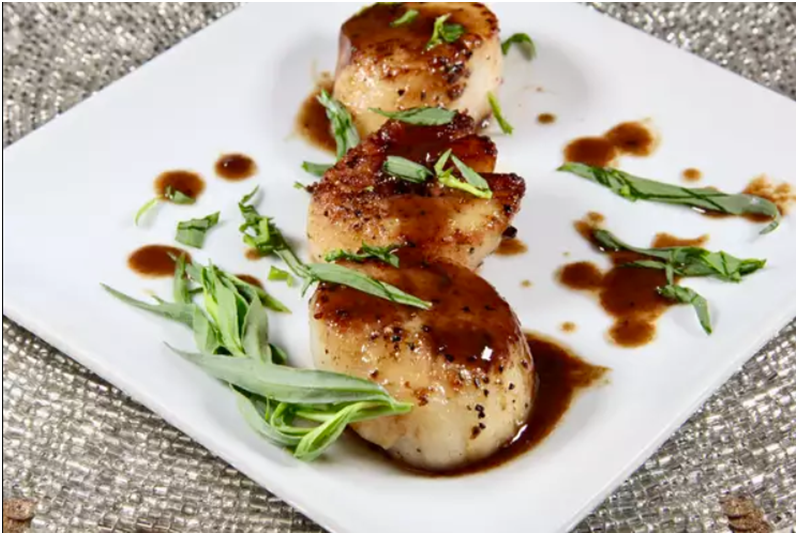 This one is not among your common seafood dishes. These sea scallops are meant to give out a more sophisticated vibe when you invite your guests over. You can also put these into your fresh seafood platter and bring a difference to it. Here's how you make them.
Step 1
Remove excess moisture from the scallops by patting them on a paper towel. Season them lightly on both sides with salt, pepper, and seafood seasoning.
Step 2
In a large skillet, heat olive oil and butter to add scallops. Continue until they turn golden brown. As you see a golden brown crust forming on each side, remove them from the skillet and cover them.
Step 3
On the same skillet, add balsamic vinegar, dijon mustard, and white wine to cook over medium heat. Once the browned bits in the bottom are scraped, let the glaze cook till it thickens.
Step 4
Place scallops on a serving plate and drizzle them with the glaze you prepared in step 3. Garnish with chopped herbs of your choice.
We hope this article will help you to cook some delicious seafood dishes at your home and you can enjoy with your friends, and family. Let us know in the comments below if you would love to try these seafood dishes and if they turned out well for you.
Guest Post Service By www.guestarticlehouse.com
Total Views: 1147 ,