If you want to brew the perfect cup of tea, you're going to need the best teapot for your tastes! Teapots have been around since at least 1500 AD, and there have been plenty of teapot varieties in the many years since. You can get teapots for one, teapot and cup sets, and teapots from various countries of origin and cultures.
This article analyses the main materials that are used to create teapots to help you find the perfect pot for your needs.
So, put on the kettle, scoop out your favourite loose-leaf tea.
Keep Reading For Some Easy Advice On How To Choose The Perfect Teapot.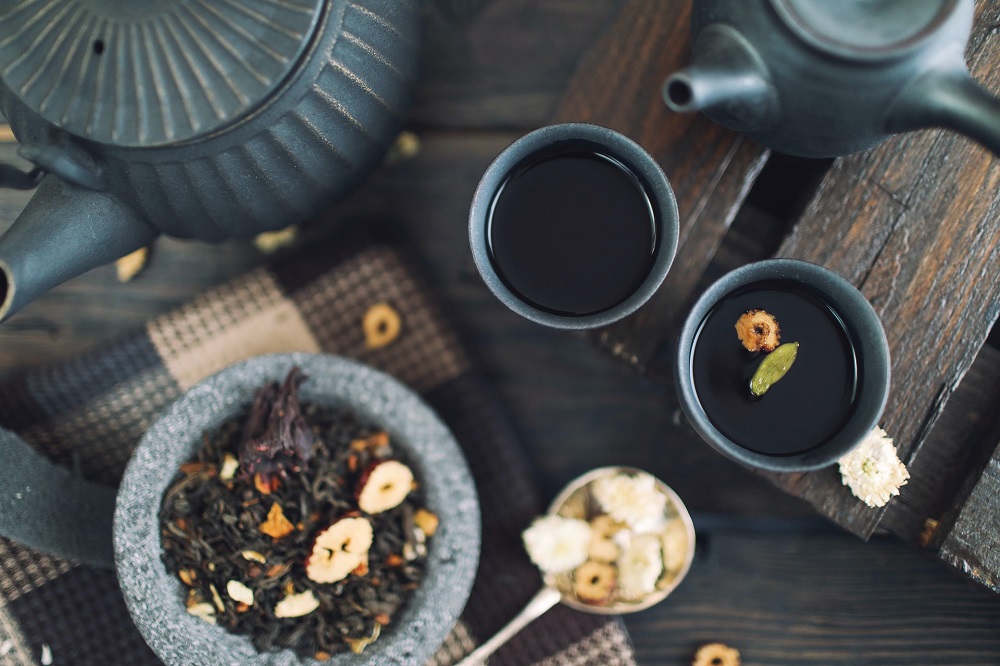 See Your Tea With A Versatile Glass Teapot!
Glass teapots are ideal for flowering teas and blooming teas, including floral, light oolong, and green varieties. As well as this, glass teapots are a great all-rounder.
An added bonus of glass teapots is that you get to see the brewing and steeping process as it happens. Watch as your tea leaves dance around and open up as they steep in hot water!
You can get glass teapots with or without strainers, double wall glass teapots to retain extra heat, and glass teapot and cup sets to complete your collection.
Glass teapots are generally dishwasher safe while also being easy to hand wash.
Cast Iron Teapots Make A Statement!
Cast iron teapots have been around for thousands of years and harken back to the traditional Japanese style. If you're looking to make a statement and add a piece to your kitchen décor, a cast iron teapot could be perfect for you.
Cast iron teapots are heavy and they retain heat well. Their enamel coating protects them from absorbing tastes and smells, which allows you to enjoy the pure taste of freshly brewed tea every time! Unlike glass, cast iron teapots are highly resistant to breakage. They can be used as a decorative item or for your daily cup of tea!
Select From Several Ceramic Teapots!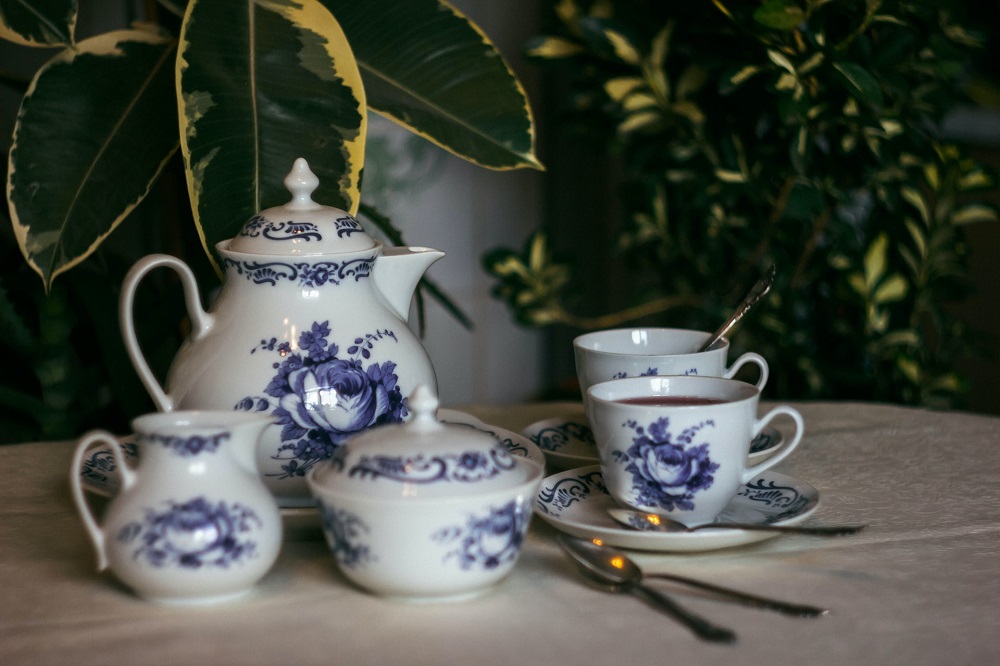 Depending on the exact nature of the material, your ceramic teapot could be porous or non-porous, glazed or unglazed.
Unglazed ceramic teapots are best suited to a single type of tea. This is because tea will build up inside your pot over time, forming a coating that will affect the flavour of all brews. If you're dedicated to a single type of tea (and happy to subject anyone else to teabags), then an unglazed ceramic teapot could be perfect for you.
Stone teapots also fall under the category of ceramic. Stoneware teapots are non-porous and can be used for various styles of tea as they will not absorb flavours over time. Unlike standard ceramic, these teapots will generally be dishwasher safe.
A porcelain teapot can look fantastic, with a range of ornate designs. However, porcelain is also rather delicate and should be used with teas that brew at a lower temperature. Porcelain teapots are not dishwasher friendly.
In general, ceramic teapots can be incredible decorative pieces and may be the perfect option for a teapot and cups set! Depending on your tea drinking habits, a ceramic teapot may also be suitable as your regular pot.
Stainless Steel Teapots Are Sturdy!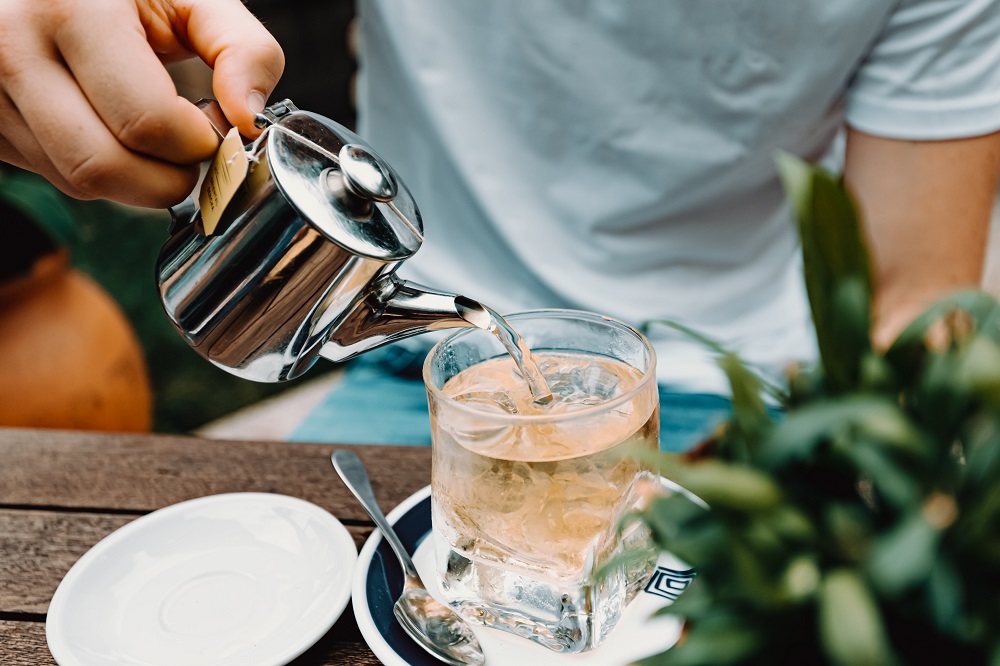 Stainless steel teapots are strong and offer excellent heat retention. In many ways, this makes them a modern equivalent of the cast iron teapot. Stainless steel pots don't have the same unique aesthetic as their cast iron counterparts, but they will fit in just fine in a modern kitchen that utilises plenty of blacks, chromes, and whites.
Stainless steel teapots are probably the lowest maintenance option out there. They're easy to clean, drop-resistant, and won't retain the flavours of the tea, meaning you can use different tea varieties.
Larger stainless-steel teapots are a popular option. Their larger capacity and excellent heat-retaining quality result in a pot that will keep your tea warm so you can come back to it later!
Loose Leaf Thoughts: Other Considerations For Your Teapot
A teapot that takes on the flavour of your tea isn't necessarily a bad thing! Many tea enthusiasts love this quality, but it's not for everyone.

Other qualities of your teapot can also affect the taste, such as cast iron or stainless-steel materials. To avoid a metallic taste, ensure you buy a quality teapot.

The size of your teapot will depend on how many cups you want to make at once and the style of tea you are making.

You can purchase teapots with built-in strainers, or you can use an external strainer. When choosing a strainer, consider the size of your tea leaves and ensure your strainer can filter out the leaves when pouring.
Now that you know all about teapots, it's time to buy your favourite pot or teapot and cups set. You can visit major retailers, specialty tea shops or online homeware retailers to find a teapot that looks great and makes the perfect brew every time!
Guest Post Service By www.guestarticlehouse.com
Total Views: 3788 ,