Rock and roll fashion has always been synonymous with rebellion, self-expression, and an edgy attitude. Over the years, women have embraced this iconic style, making it their own and pushing boundaries.
From grunge-inspired looks to glamorous ensembles, rock and roll fashion for ladies offers endless possibilities to make a bold statement. In this guest post, we will explore some of the latest trends and outfit ideas for women who want to channel their inner rockstar.
Rock Band T-Shirts: Timeless Classics With A Twist
Rock band t-shirts have been a staple in rock and roll fashion for decades. They allow you to show your love for your favorite artists while exuding an effortlessly cool vibe. However, recent trends have taken this classic look to new heights. Here are a few ways to elevate your rock band t-shirt game:
Layering and Accessories: Pair your favorite band t-shirt with a leather jacket or denim vest for a grunge-inspired look. Accessorize with chunky silver jewelry, studded belts, and combat boots to add an extra edge to your outfit.
Knot It Up: For a more feminine touch, try knotting your band t-shirt at the waist. This simple styling trick adds shape to your silhouette and pairs well with high-waisted jeans or a leather skirt. Complete the look with ankle boots and a statement belt
Dress it Up: Don't be afraid to dress up your band t-shirt for a night out. Tuck it into a leather or sequin skirt and add heels for a glamorous rock and roll vibe. Layer with a blazer or a faux fur jacket to amp up the sophistication.
Rock And Roll Sweatshirts: Comfy And Cool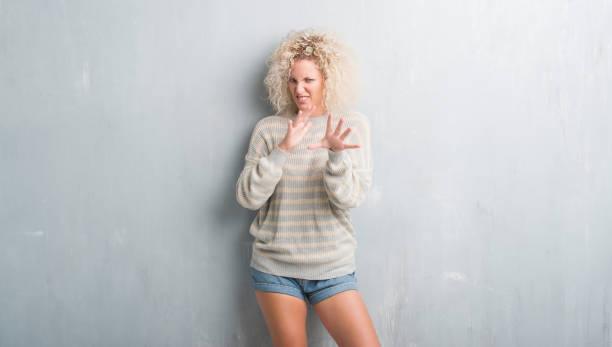 Rock and roll sweatshirts offer the perfect blend of comfort and style. Whether you're attending a concert or simply running errands, here are some trendy ways to incorporate rock and roll sweatshirts into your wardrobe:
Oversized Chic: Embrace the oversized trend by opting for a larger-sized sweatshirt. Pair it with leggings or distressed jeans for an effortless yet edgy look. Add a beanie and chunky sneakers for a touch of street style.
Graphic Prints and Lyrics: Look for sweatshirts with bold graphic prints or lyrics that reflect your favorite rock and roll bands. These statement pieces can be the focal point of your outfit. Style them with leather pants or ripped denim for a rebellious look.
Layered with Attitude: Layer your sweatshirt over a plaid shirt or a fishnet top for a grunge-inspired ensemble. Complete the look with ripped jeans and combat boots. This layered approach adds depth to your outfit and captures the essence of rock and roll rebellion.
Rock and Roll Clothing: Unleashing Your Inner Rockstar
Aside from band t-shirts and sweatshirts, there are countless other rock and roll clothing options that can help you achieve a head-turning look. Here are a few ideas to consider:
Leather Everything: Leather jackets, pants, skirts, and even dresses are all quintessential rock and roll pieces. Experiment with different textures and silhouettes to find your perfect match. Combine a leather jacket with a band t-shirt and skinny jeans for a classic rock-inspired outfit.
Sequins and Studs: For those who prefer a more glamorous take on rock and roll fashion, sequins and studs are your best friends. Opt for a sequin top or a studded leather skirt to add a touch of glitz to your ensemble. Balance the sparkle with edgier accessories to maintain that rock and roll edge.
Gothic Glam: Embrace your dark side with gothic-inspired rock and roll fashion. Opt for lace-up corsets, velvet dresses, and choker necklaces. Black is the key color here, but you can also experiment with deep purples, burgundies, and dark greens to add depth to your look. Finish it off with smokey eye makeup and dark lipstick.
Conclusion:
Rock and roll clothing for women has evolved from grunge-inspired looks to glamorous ensembles over the years. With rock band t-shirts, rock and roll sweatshirts, and various clothing options like leather, sequins, and distressed denim, women can effortlessly channel their inner rockstars.
By incorporating these elements into their wardrobe and experimenting with different styles, accessories, and footwear, ladies can create personalized outfits that reflect their unique personalities and love for rock and roll. So, embrace your rebellious spirit, unleash your creativity, and rock on with confidence in your distinctive rock and roll fashion statement!
Total Views: 375 ,