User Query: "My company has been preparing to export mailbox from Exchange 2013 to Office 365 to take advantage of the benefits that the cloud has to offer. I've been tasked with migrating all the data to Office 365. The method I found appears to be highly complex, and I have no idea how to proceed. Could you please suggest a simpler solution?"
People typically migrate from one location to another for the advantages it provides. The same is true for Office 365 and Exchange 2013.
Office 365 offers a slew of features such as solid infrastructure, improved security, lower hardware and software expenses, and so on. All of these benefits persuade customers to export Exchange mailbox to Office 365.
But, everything comes at a price, exporting your mailbox from Exchange 2013 is not an easy game to play. It requires a lot of expert supervision and proper time and effort.
To not let the flow of your work get disrupted, and give you proper guidance we have come up with this article. In here, you will be given explanations about the methods you can follow to get your mailbox exported to Office 365 easily.
How to Export Mailbox from Exchange 2013 To Office 365?
Method 1: Recommended Tool to Migrate Mailboxes from Exchange 2013
The Exchange On-Premise to Office 365 Migration Tool is the best tool to utilize if a user wishes to effortlessly migrate mailboxes in bulk.
This application has numerous amazing capabilities that enable you to quickly transfer complete mailbox data such as emails, calendars, and contacts from to Office 365 without losing any data.
This allows you to transfer several user accounts at once.
By selecting the Date-Based filter, this tool may be used to export mailboxes selectively.
Steps of the Tool to Export Exchange Mailbox to Office 365
To learn how to utilize the tool, follow the steps outlined below:
Step 1: Download the tool and then launch it. Now, select the Source and Destination accounts as Exchange and Office 365 respectively.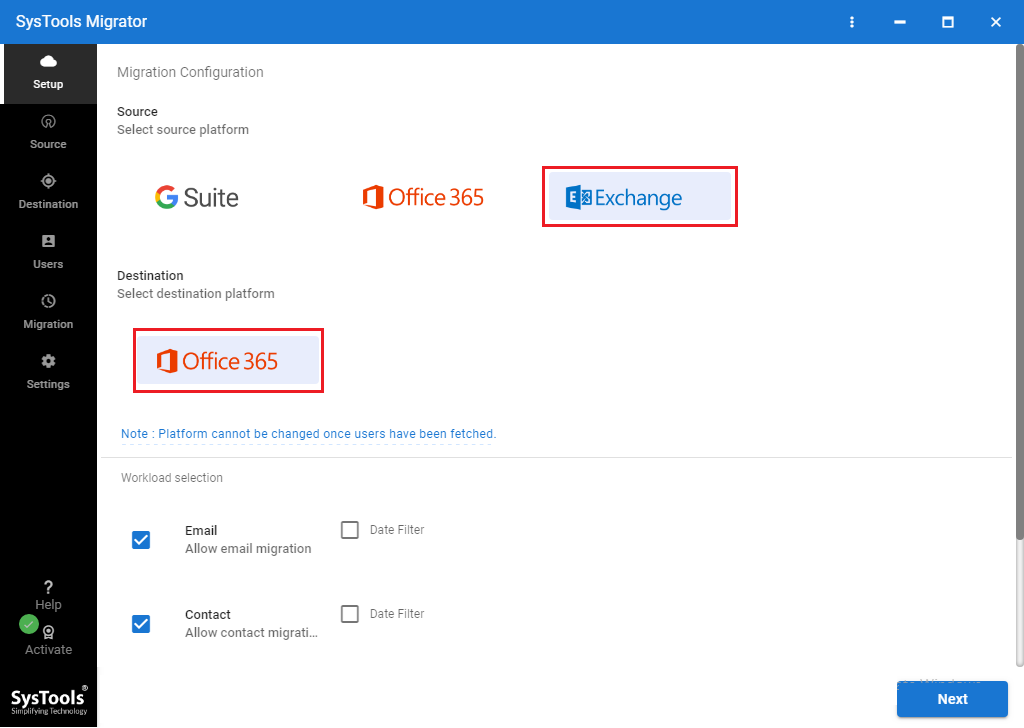 Step 2: Under Workload Selection, choose the necessary Categories and apply the Date-filters.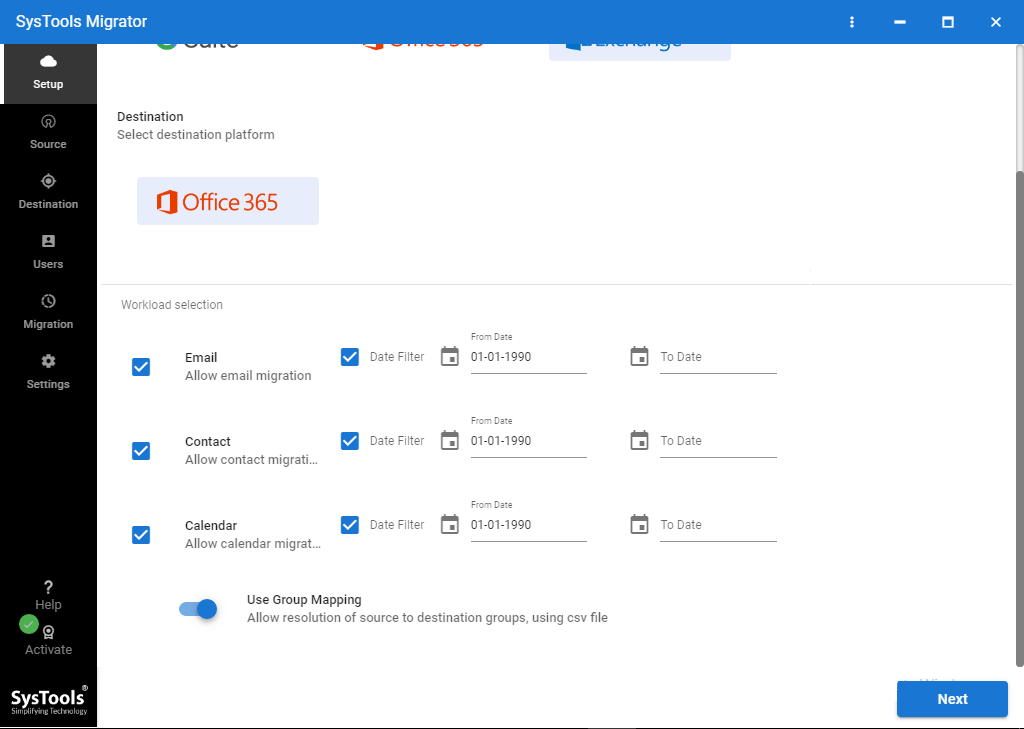 Step 3: Enter and validate the Exchange Admin ID, Password, and Server IP address.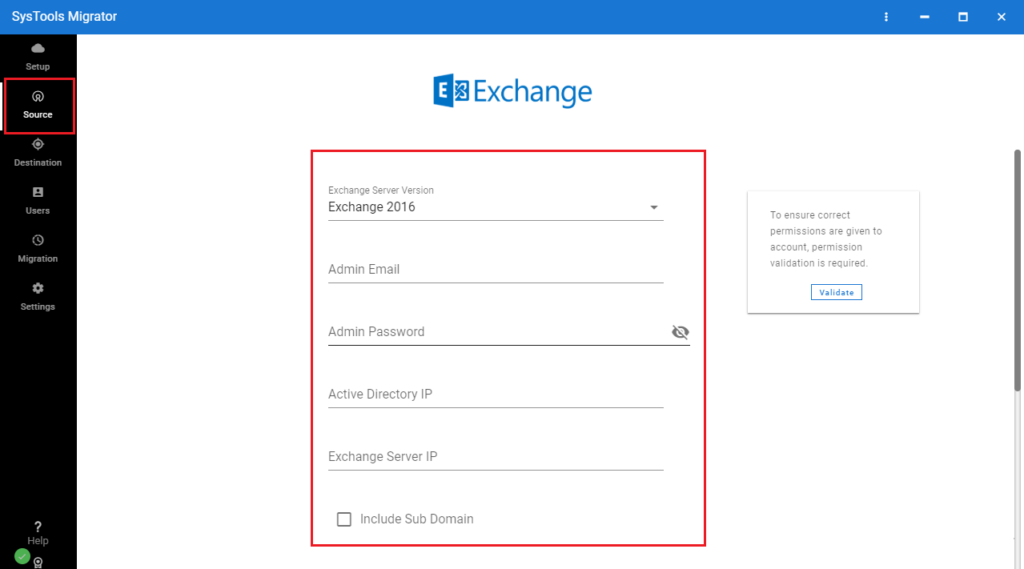 Step 4: Enter your Office 365 Admin Email ID and Application ID, followed by privilege confirmation.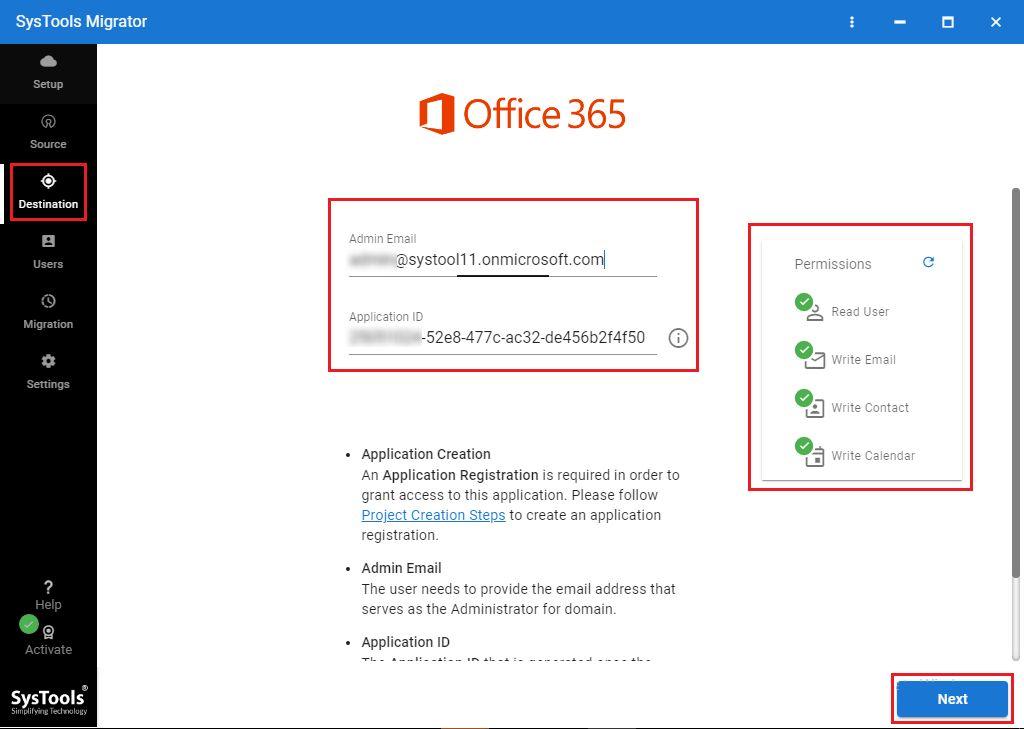 Step 5: Choose the option to import the users either directly or via CSV file to export mailbox from Exchange to Office 365.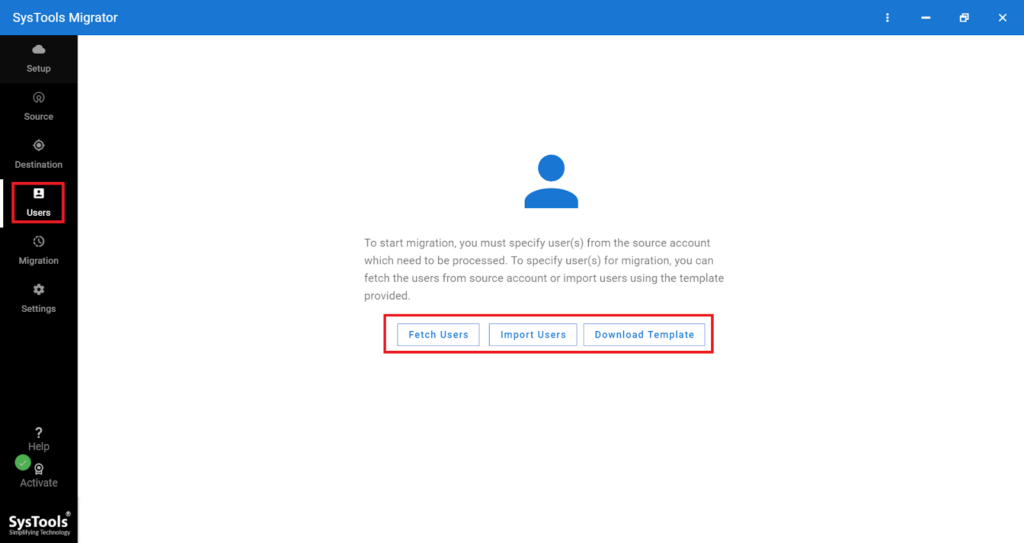 Step 6: Map the Source and Destination Mailboxes, verify them and prioritize them.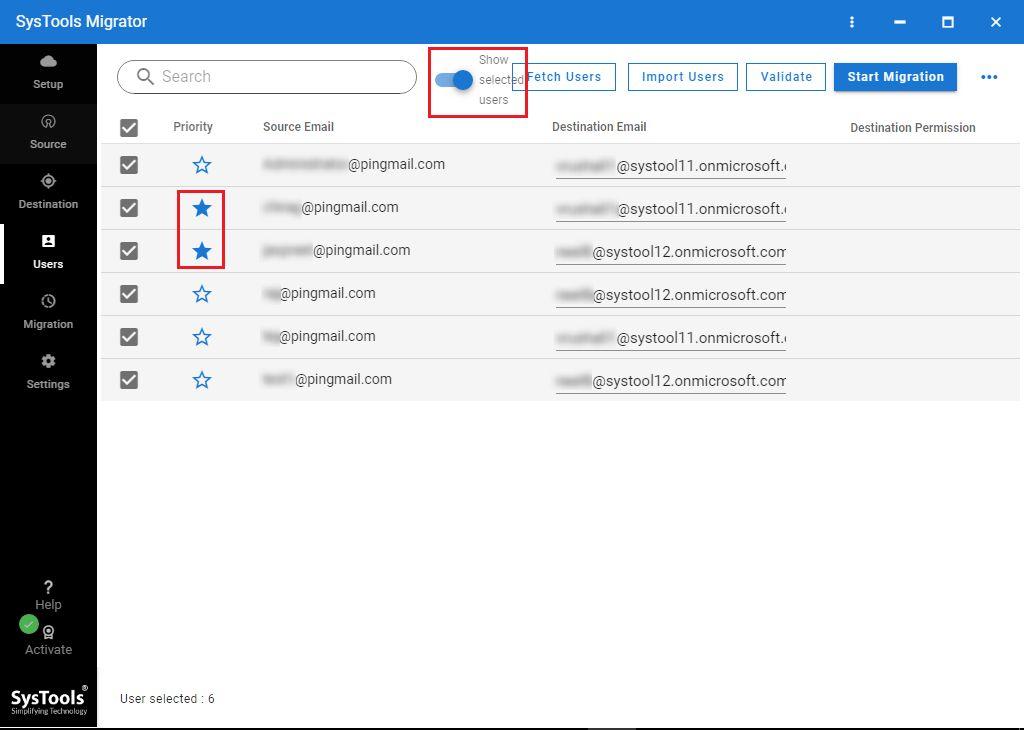 Step 7: Select Start Migration and wait until all of the emails are successfully moved.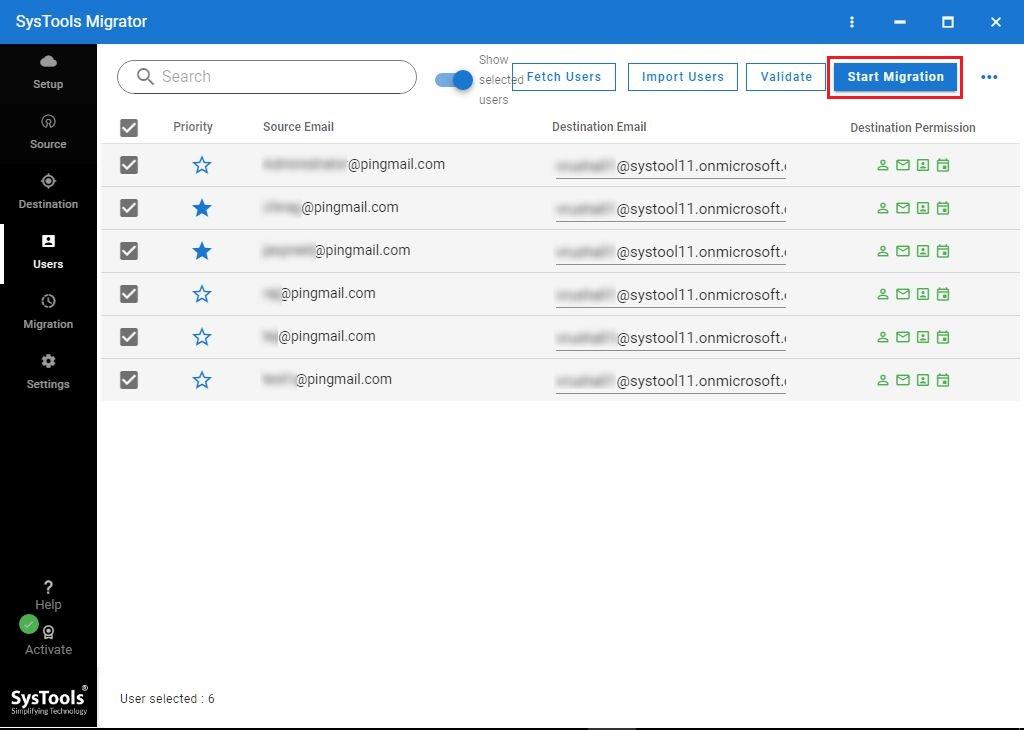 Method 2: Manual Method to Migrate Data from Exchange Mailboxes
The following are the techniques for manually moving Exchange Server mailboxes:
Cutover Migration: Use this method if you want to migrate all mailboxes (fewer than 2,000 mailboxes) at the same time. It works with Exchange 2003, 2007, 2010, and 2013.
Staged migration: Use this technique to export exchange mailbox to Office 365 when the number of mailboxes surpasses 2000. If you are moving from Exchange 2003 or 2007, you can conduct a staged migration.

Hybrid migration: This method maintains both on-premises and online mailboxes while gradually moving mailboxes to Office 365. If you want to migrate Exchange 2010 mailboxes (150 to 2000 per user) in batches, always utilize hybrid migration.
Remember, this is not an easy process. Manually, you need to ensure a lot of things before actually starting the migration process.
Things to Keep in Mind Before You Export Mailbox from Exchange 2013 to Office 365
There are a few things you should be aware of before exporting your mailbox from Exchange 2013, and they are as follows:
If you are inexperienced with the process of migrating to Office 365 and the complexities involved, you may struggle to complete this operation.
There are chances that the employees may be annoyed since they must now use a different email system and learn all about it.
You must guarantee that your data is safe during and after you export Exchange mailbox to Office 365.
You never know how long the migration process will take. It might last anywhere from a few weeks to several months.
Mailboxes transfer from Exchange is a tough task that needs a substantial amount of expertise, effort, and support.
Last Words
This article discusses all of the methods available for transferring mailboxes to Office 365. Because manual methods can appear technical and complex, an automated tool is discussed to make a user's job easier. The tool will make sure that the process to export mailbox from Exchange 2013 to Office 365 is completed without any hindrances.
Guest Post Service By www.guestarticlehouse.com
Total Views: 595 ,