As industrial companies continue to undertake large scale digital transformation initiatives, one of the areas that are constantly under the scanner is the performance of their most critical assets and equipment. It is difficult to overstate the impact of the unexpected breakdown of a critical asset and its ensuing domino effect across an organization. While the loss from missed business opportunities is immediately felt, the damage from customer dissatisfaction and employee morale accumulates over time.
Hence, it is no surprise that industrial entities are scouting for ways to use new-age digital technologies to predict the performance of their assets and significantly reduce the probabilities of a breakdown. As per Gartner, "Asset Performance Management encompasses the capabilities of data capture, integration, visualization and analytics tied together for the explicit purpose of improving the reliability and availability of physical assets".
With the rising need to achieve superior system performance, APM solutions need to be even more efficient across the spectrum right from ingesting information to extracting intelligent insights. Any APM solution depends on the condition and usage data of the asset. In environments that have a mix of legacy and modern assets, extracting data from legacy machines is one of the key challenges. The other challenges are elongated timelines or underutilization of assets which can be linked to the difficulties in gathering important data from disparate assets.
Ideally, Asset Performance Management software must evolve into knowledge hubs that not only deal with monitoring but also gathering data from other dependent systems to provide much deeper insights and greater control.
The goal is to assist business owners and asset managers to make better decisions and extract improved performance from their assets. Any savvy operations manager knows that tracking their OEE (Overall equipment efficiency) is critical, and any small percentage of gain usually results in a healthier bottom line.
However, not finding the right APM solution can prove to be detrimental and can result in –
• Unpredictable asset downtime
• Reduced operational efficiency
• Business units working in siloes
• Limited insights for key decisions
6 AI-DRIVEN IDEAS TO BOOST THE PERFORMANCE OF AN APM SOLUTION
Data is at the very heart of an effective APM solution and the way it is extracted, contextualized, and converted into meaningful and timely insights can be the real difference-maker. Provided below are 6 AI-enabled data-driven ideas that can truly bolster an APM solution.
Data Hub for Context Enabled Augmented Intelligence – The data hub will be able to create connected assets and relational graphs between assets and functions for operators or asset managers. Data can come from assets, CRM, ERPS or surveillance systems. AI enabled intelligence can be across different components enabling better alignment across the supply network resulting in improved processes, better inventory planning and reduction of logistical costs.
Self-Service Analytics – There has been a perceptible move amongst consumers as well business enterprises towards self-service models that place the power directly in the hands of users. Self-service analytics driven by strong data governance and equipped with a modern data platform would be doing the same for operators and asset managers.
Conversational AI – An evolution of the self-service model is the ability to use voice-commands to simply ask questions like "What are the top issues today"? Conversational AI can realistically make this happen and provide better insights to asset managers while bringing in greater efficiencies and improving the performance of assets.
Digital Twins – Creating a digital twin of the assets with performance benchmarks about aging of the assets, reporting of extreme conditions and designated workflows can be very insightful. In addition, image-analytics based digital twin comparison can monitor assets from a physical perspective AR/VR solutions can help visualize the assets in a depth like never before and can assist in providing maintenance and expert support.
Predictive Maintenance, Performance Management, RCA & Decision Support – When predictive maintenance and performance management is combined with digital twins, there can be a tremendous upside. AI can be used to carry out root cause analysis while assisting operators and maintenance teams with prescriptive guidance. Bots built on relational knowledge base can help operators to query and learn from other operators.
Get Industry 4.0 Ready – Embracing the ideas outlined above will organically get traditional industrial companies a lot closer to being at the top rung of the Industry 4.0 ladder. Connected systems, greater shared knowledge and large ecosystem integrations would help industrial companies in achieving consistent and predictive quality while achieving better yield, reduced maintenance and creating optimized supply chains.
By exploring the ideas outlined above, industrial entities can not only optimize asset performance and drive down operational costs but also create an improved end-to-end experience across different business functions. In our own experience, this can result in improving asset maintenance planning by up to 30% and being able to predict about 80% of maintenance needs at least two weeks in advance. This can result in avoiding showstoppers and facilitating predictive maintenance to mitigate unplanned downtimes while maximizing asset performance and ROI. In a digital revolution, it is safe to say that some of the oldest sayings still ring true – after all ", a stitch in time, saves nine" and it's even better when AI-enabled APM systems can predict when that crucial stitch might be needed.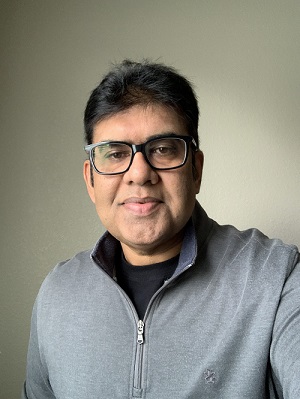 Guest Post Service By www.guestarticlehouse.com
Total Views: 1244 ,