The Helium network is one of the most exciting projects operating in the crypto space today. Using decentralized WiFi technology, they've grown their peer-powered LoRaWAN® network all over the globe in the span of just a few years—and their success doesn't end there. Recently, Helium rolled out their most anticipated endeavor yet: Helium 5G. But how did they get here and what does it have to do with everyday users like you?
Read on to learn more about the next leg of this revolutionary wireless network.
Helium: The Journey to 5G
Helium 5G is the next big thing in The People's Network. It follows the success of Helium's first brainchild, the peer-to-peer LoRaWAN® network powered by privately owned, user-deployed Helium hotspots. In just three years, it has become the world's fastest-growing wireless networks. Its community has deployed almost one million Helium hotspots worldwide and the network continues to operate today, providing affordable network access to thousands of people and businesses everywhere.
This LoRaWAN network was Helium's sole operation for three years. Now they're moving towards the next major network: the world's first community-powered 5G mobile network. Like the LoRaWAN network, it's hosted on the Helium blockchain and builds coverage via user-deployed Helium hotspots. The Helium 5G network currently operates only in the US but is expected to expand internationally in the future.
Introducing Helium 5G
Helium 5G wouldn't be here without the Helium community's vote. True to its name and reputation as The People's Network, Helium uses a community-led proposal process known as the Helium Improvement Proposal (HIP) system, in which users can vote to pass a certain project. On April 14th, the Helium community voted to pass HIP 27, the proposal that birthed Helium 5G. This comes with even more exciting news for mobile users. According to the Helium blog, users with 5G-compatible phones will be able to connect to 5G via Helium hotspots.
While Helium 5G only currently operates in the US, its implementation marks a major milestone for Helium's infrastructures and beyond. By providing secure 5G coverage at a low cost, Helium is making one of the most important technologies of our time more accessible to users everywhere. Helium 5G also marks the beginning of Helium's future. It paves the way for even bigger proposals in the works, namely HIP 51 which would allow Helium to become a multi-network, multi-token system.
5G Hotspots: Your Gateway to Helium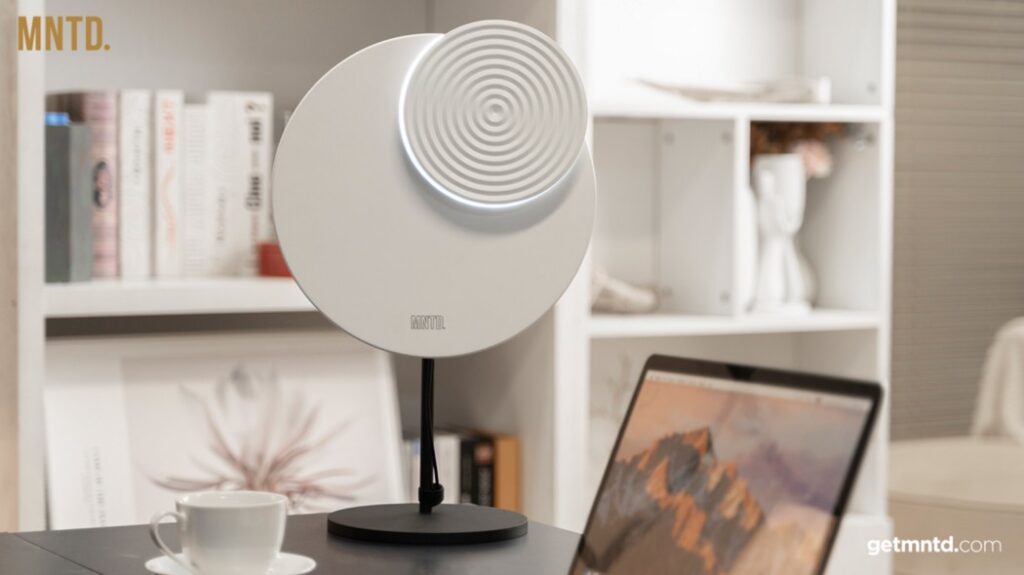 Just like Helium's LoRaWAN® network, Helium hotspots form the backbone of Helium 5G. They act as gateways for the network, extending 5G coverage to their area and validating other neighboring Helium hotspots. To reward these devices for their role in growing the network, they're rewarded with crypto tokens in return. Helium's LoRaWAN hotspots were rewarded with $HNT tokens, but Helium 5G devices will be rewarded with Helium's newest native token, $MOBILE.
These crypto rewards are what make Helium hotspots so enticing for everyday users. Whether or not you're utilizing the network coverage for yourself, you can still deploy a Helium hotspot simply for the crypto rewards. Setting up your own hotspot can be easy with the right device.
Looking for a dummy-proof 5G Helium hotspot? There are tons of options in the market, with popular brands including Bobcat, SenseCap, and Nebra. Newcomer MNTD. just unveiled their newest design in time for Helium 5G. The MNTD. 5G Hotspot is designed with the everyday user in mind—which means it's easy to use, quick to set up, and beautiful enough to display in your home, office, or store. It's also fitted with the hardware and software needed to accommodate 5G, as well as mining for other future network tokens. Made to be future-proof, this is one Helium 5G hotspot that will serve you for years to come. Visit the MNTD. website to learn more about it.
If you're in the US, now is prime time to join Helium 5G as it begins to take off. Its success in the country could be the precedent for bigger, better things to come.
Total Views: 1013 ,