As soon as your car steps out of the showroom, it starts losing value depending on your use. By the time you think about selling it, you will lose more than half of its price. Conversely, you can turn around the key and get maximum for your car. Well, competition is high in the car sales world, so if you wouldn't care about your customer, then your competitors will. Here we're going to make you aware of the ways to lure the buyers and gain more money while selling your car.
Furthermore, factors like model year, make, the condition of the car, and mileage are vital for the buyers. Scoring well in these aspects will be a brownie point for you. Anyways, bear in mind that the below-mentioned seven tips can help you to get better value but are not a sure-fire way of pulling out money from the buyer. So, be extra careful.
Get the evaluation done:
No used car comes with a price tag. That's why it may be difficult for you to decide the selling price of your four-wheeler. That doesn't mean you can charge an unfair amount for which the buyer will never agree.
Whatever price you're imposing for your car must be nominal, depending upon its condition. For instance, you can bargain by making them aware of your driving style and how you maintained it. This way, you can boost the resale value of your four-wheeler. However, you can even try a free online used car evaluation tool or get an evaluation certificate from a verified appraiser.
Fix the base price in your mind:
You should make sure that you have a base price fixed in your mind. That's an important point to tick in your used car transaction checklist. If you're thinking of trading it to a local business, then they'll charge a 3-5% commission to sell further. Thus, we would advise you to add 4-5% to your final decided resale value.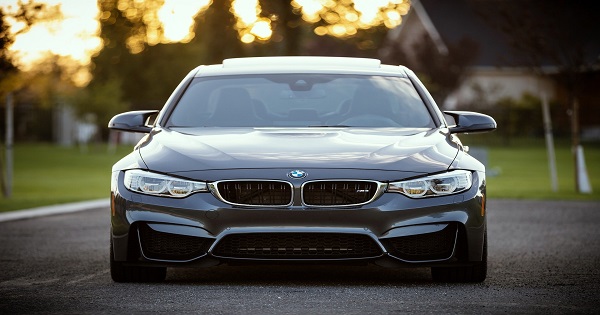 Pro tip: Do not be only a seller; be a genuine one while selling your car.
When you step out to sell your car, it is crucial to get your car documents ready. The perfect papers will build confidence in the buyer, helping you to get 10-12% more resale value. It must include the original registration certificate (RC), updated insurance policy, and pollution certificate. You should also keep the warranty card of different accessories like batteries, tires, etc. on hand.
Making sure the car's log is ready is one of the easiest tricks to gain more money for your four-wheeler.
Want to post an online ad for your car? Then remember the first impression is the last impression. So, make sure that your four-wheeler is in good condition before you click some pictures to post. To make it possible, clean your car thoroughly.
If you're planning to sell after some months, then there are some easy ways of car maintenance which you can do at home. Clean the car in and out and keep it aesthetically intriguing and cosmetically pleasing from every angle. Fortunately, you don't need to invest so much time in it. With some right cleaning products, you can achieve a neat-looking vehicle.
Make sure service history is perfect:
No matter you want to sell your car or not, it is always recommendable to get it serviced on time. It becomes vital when you head out to sell your four-wheeler. You'll be able to negotiate for a better price if you've got a proper log record.
Additionally, potential buyers will also gain confidence by looking at your car's service history. Well, you don't need to keep its hard copy. Since service centers are linked, you can easily find out and take out prints of your whole service history, whenever required.
Keep the owner's manual intact:
The car's manual contains a lot of information about its make and model. When selling your car, this handy information would be helpful to the buyer to know more about your four-wheeler. The potential buyer will come to know about your car's functionalities.
Plus, initial service receipts should be available in the manual as proof of how well you've maintained your car.
Keep the tool kit and spare wheel safely:
The potential buyers will find various aspects to negotiate with the prices. But if you've everything available, then nothing can stop you from getting maximum resale money. Hence, make sure you have the proper tool kit and spare wheel with you. In case you lose the toolkit, be kind and furnish them back before you sell your car.
Also, remove expired medicine, bandages, and all unwanted stuff from your car. Along with this, keep the spare key with yourself. It may not increase the resale price but will show how good the owner you were.
Conclusion:
These were the seven factors that could help you increase your car's resale value by up to 12%. Just as we mentioned in the beginning, these factors cannot guarantee you a sure-shot spike in the offer. But they can prove to be very useful on your part while negotiating. Therefore, be an aware buyer and a good seller at the same time.
Author Bio: Hi, I'm Eleena Wills. Being a writer and blogger, I strive to provide informative and valuable articles to people. With quality, constructive, and well-researched articles, one can make informed choices. I cover a wide range of topics, from home improvement to hair styling and automotive.
Guest Post Service By www.guestarticlehouse.com
Total Views: 1284 ,